"… A gentleman well born and bred: that loves his king for conscience sake. Of a clearer countenance and a bolder look than other men, because of a more loyal heart."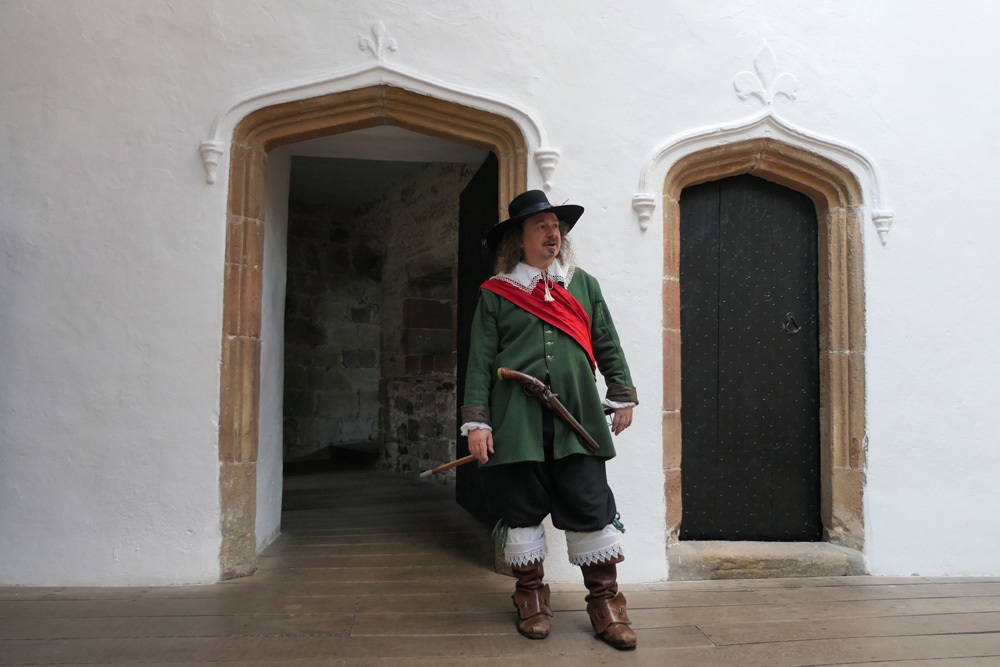 (Hopefully, you are more convinced now you have seen the picture!)
Last weekend my August events at Skipton came to a close when once again Colonel Sir John Mallory was busy commanding the (unseen) garrison during the time of the castle's close siege in August 1645. He had a great time, talking to grown ups and children, sometimes families, sometimes a gathered crowd filling every bench in the room and others standing beside! Let's face it, despite all the concerns of the war weighing heavy upon him, he looks happy here …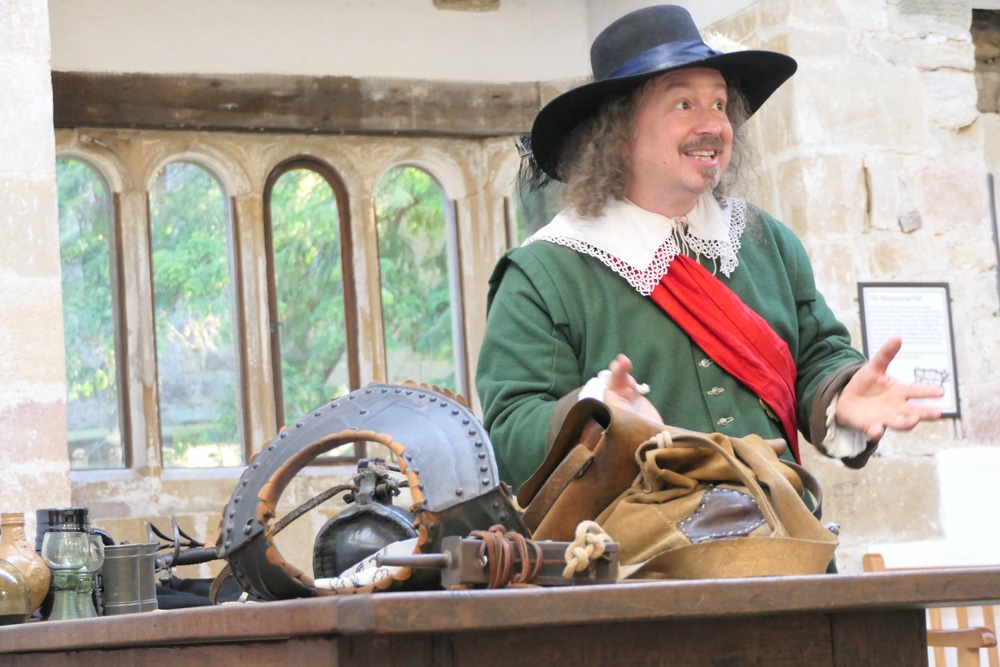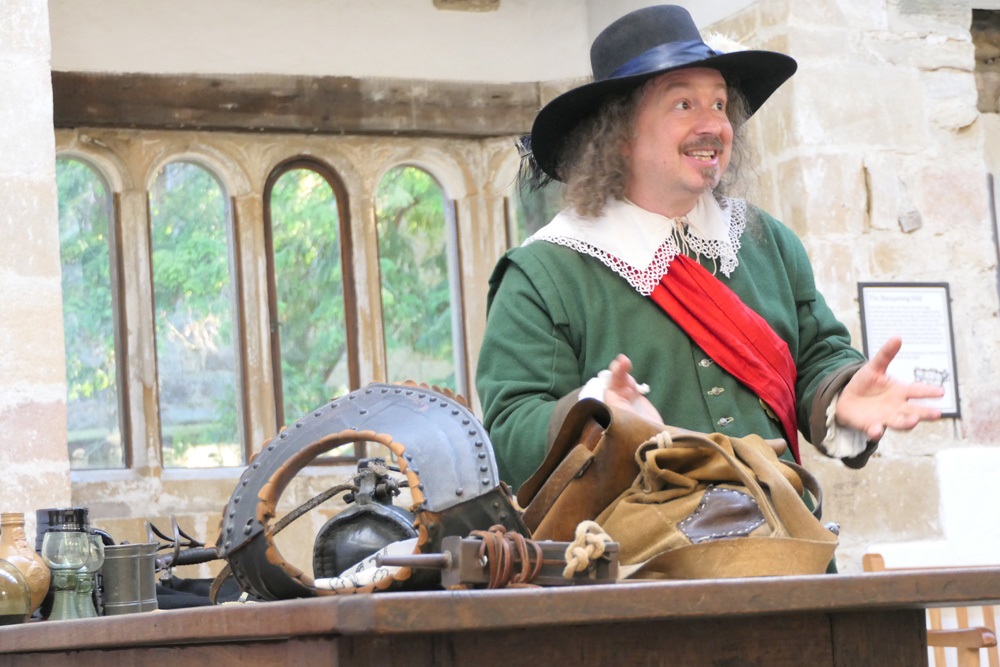 He told some children all about the weapons he and his men use to fight the Roundheads …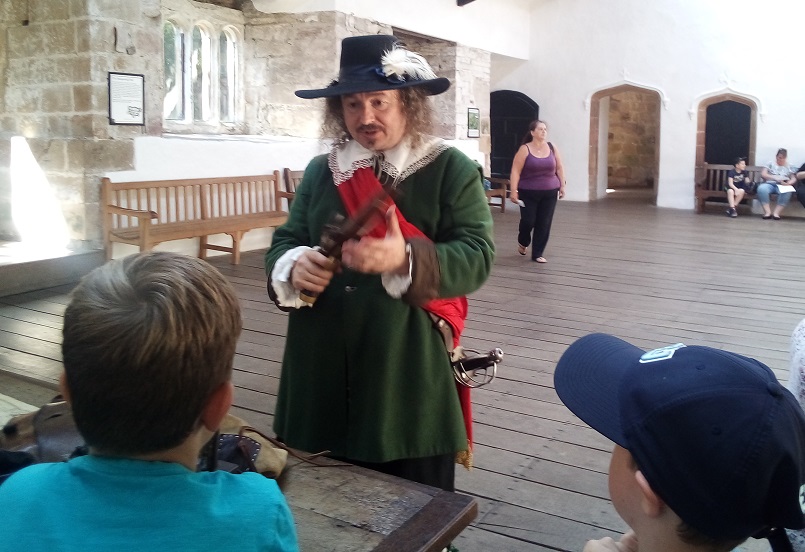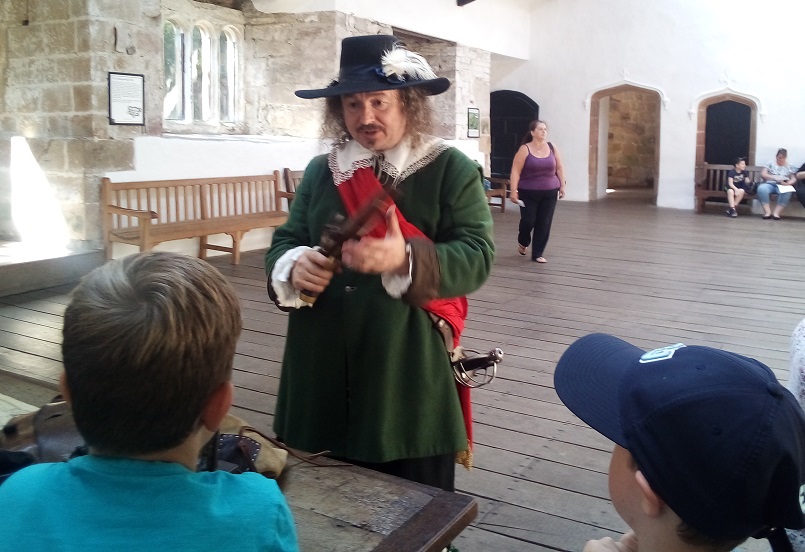 … and showed other children which other castles in the great country of Yorkshire were still holding out for the king.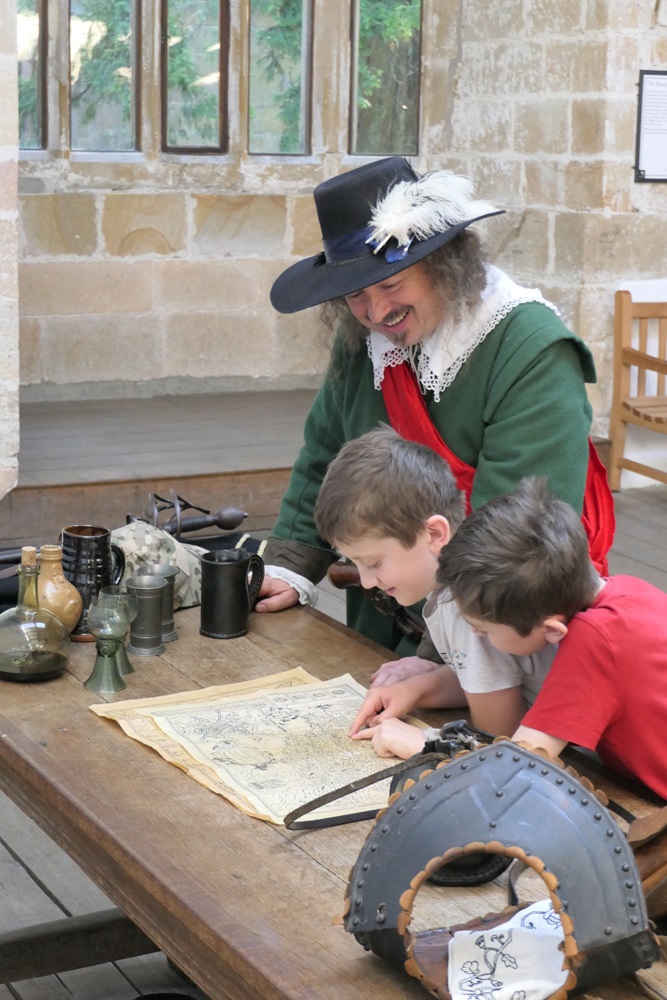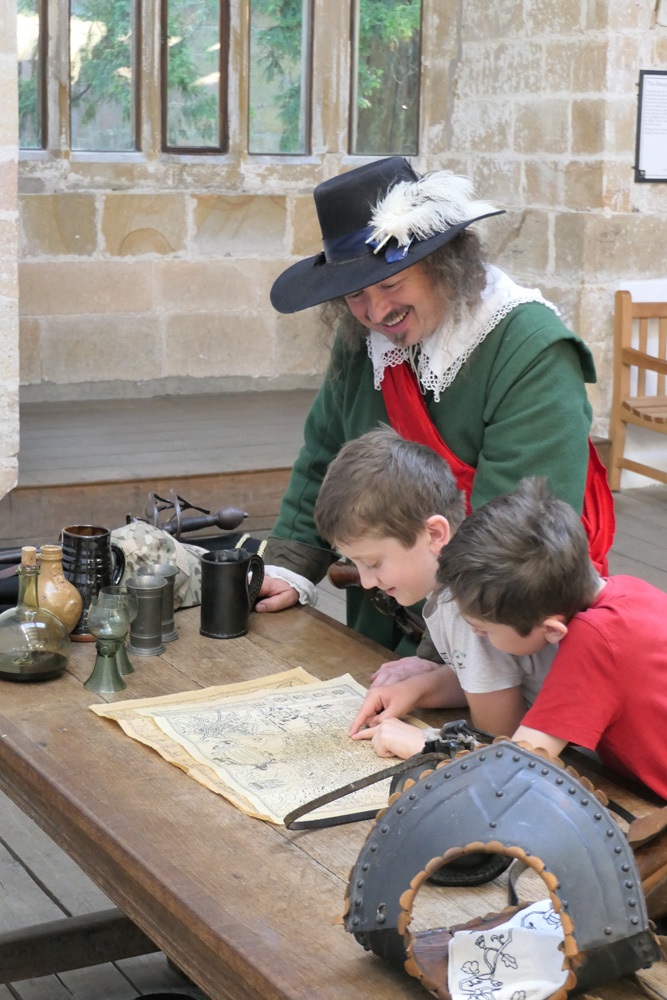 When he asked one group of grown ups where they came from so that he could tell them what he had heard about the war there, they said they were from Greece! After talking about a few foreign mercenaries serving in the war, including the infamous Croatian 'turncoat' Carlo Fantom, he discovered the four of them now lived in Leeds, about which the governor had a veritable cornucopia of war stories!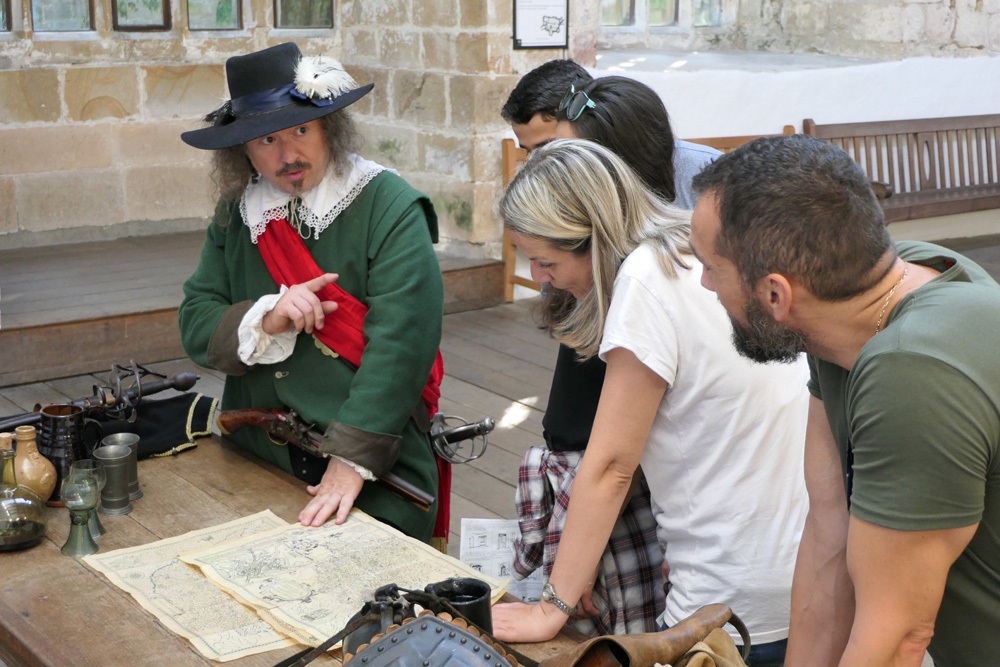 Afterwards, they said Leeds can indeed get a bit rough on a Saturday night!
With most folk, and despite the sad condition of the king's affairs in England, he still found something to laugh about.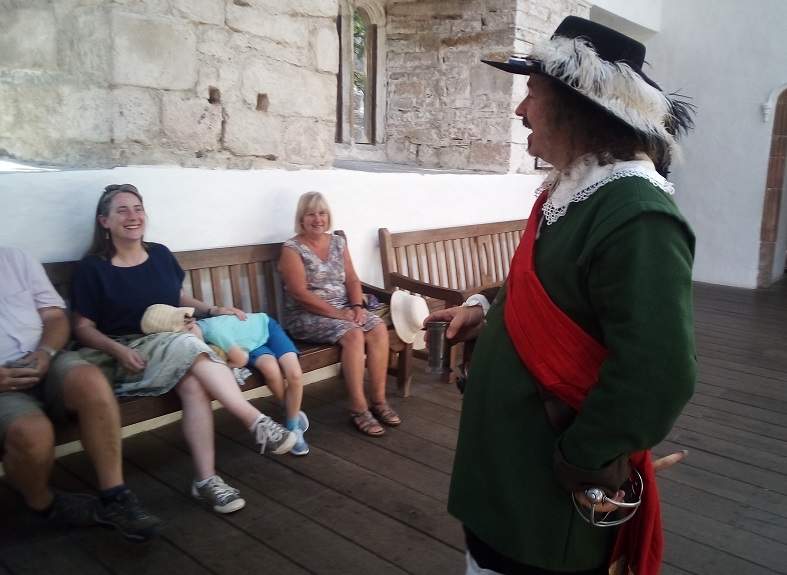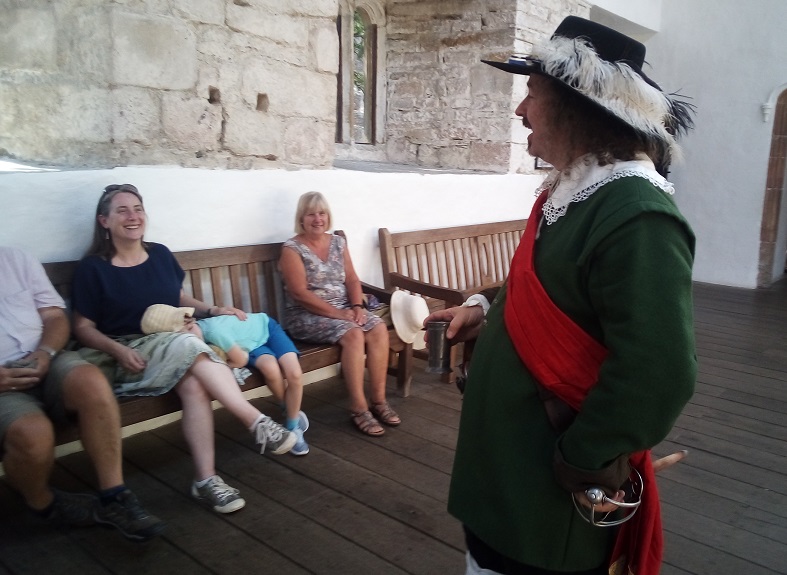 As of next week I am back to visiting schools. The beard will go, to be replaced with another by the time of my Guy Fawkes' visits, and I will also begin flipping between characters once again. I can't wait!
If you are considering a visit from one of my historical characters to your school, then please take a look at my page of Characters.