It's true, even now in the 21st century Swift Nicks Nevison still rides the highways of England. His image is upon a certain lorry …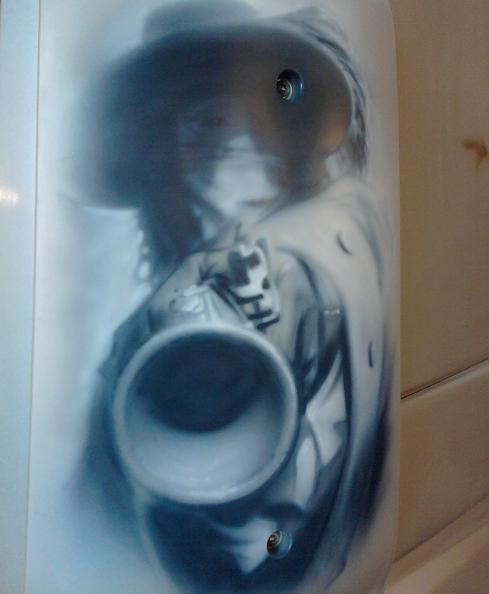 The artist contacted me a few years ago to ask all about John Nevison (that was a long phone conversation) and for permission to use my image to create the paintings.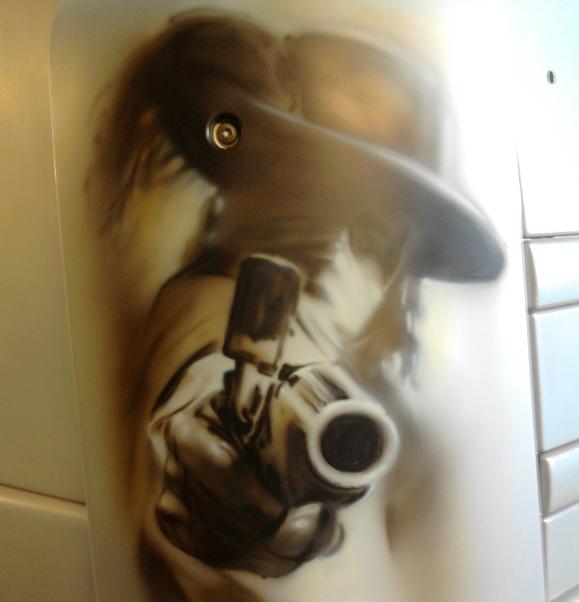 I have seen the lorry in question on the A1 and boy it was a funny feeling seeing images of oneself on a lorry going by!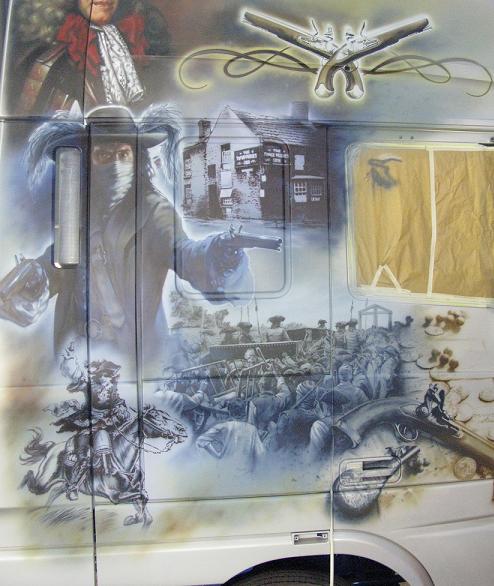 The first two look more like me, the third has made me look more fearsome.
So yes, Nevison still rides the roads today!
Please click here to find out more about visits from the famous highwayman John Nevison.