It may have been Easter but the sun shined like Summer last weekend for my weekend at Skipton Castle as Colonel Sir John Mallory. As usual I very much enjoyed myself, talking to folk from beginning to end of my two days. We had some great enacted stories, with some dramatic 'deaths' from the children actors, although I have to say trying to teach 24 children in 4 ranks of 6 how to counter-march was somewhat difficult! Maybe if I had several months to do I could get results!
I perused maps, demonstrated musket drill, described this siege and that battle, talked about fashion (in both clothes and tactics), and on the Monday I even had interest in my collar – close up photographs, the lot! I think the images may even be going into a little magazine.
Here is an 'official' photo taken at the end of the day (thank you Sebastian) in which I am proudly wearing my new scarlet silk scarf. It wasn't difficult to hand stitch, but at a good 12 feet long, it did take a bit of time!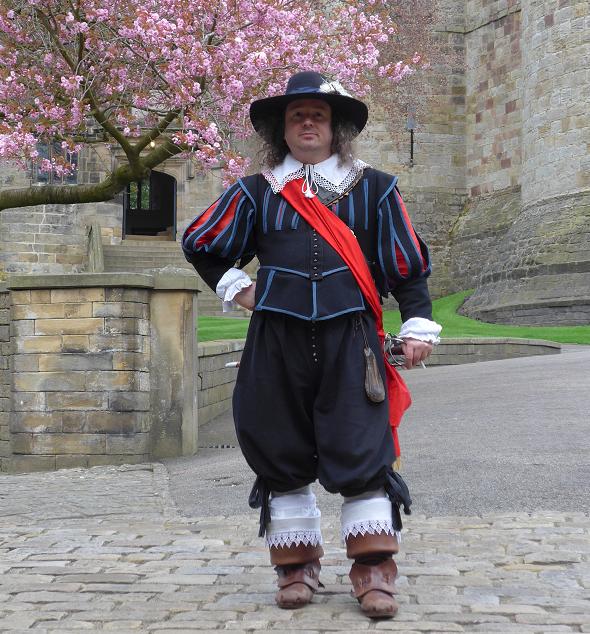 Click on the following link to find out more about the Civil War Castle Governor.