I am currently enjoying a run a Great Fire of London visits, with many more still to come before Christmas. Most of the schools so far have had me visit as Sir William Petty visit before, including the three mentioned next, and it is great to be asked back again, to see familiar faces in the staff-room and lots of new children.
Yesterday it was Townville Infants in Castleford where I met two lovely classes who were only just starting their study of the Fire that day, yet several Year 2 scholars had already been researching and knew where and how the Great Fire started. At Our Lady and Brendan's Primary last Friday I worked with one Year 2 class all day. They finished the day by sketching portraits of Sir William so he could decide which was his best side and other such important considerations. Luckily the class was crammed with artists, a good number already thinking about perspectives and angles. At Baildon Primary the week before the children hung on Sir William's every word and were very keen to go off and help him by working together to complete his large design for a new London. I am hoping, when I go back to Baildon to meet some older classes as Nevison the highwayman next term, that I will get to see the designs in all their glory.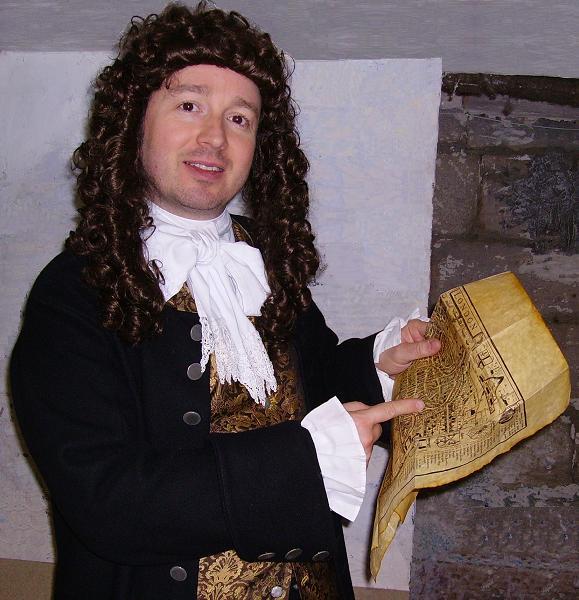 Click on the following link to find out more about Sir William Petty and the Great Fire of London.