With my number of bookings until now still not quite what they usually are (due to the pandemic) I have had more time to read, research, purchase and make things. I can't make a news story out of books I have been studying, but here are two new items of clothing I can show you.
A couple of months ago I got a new hat to go with my new wig. It is modelled on the one that King Charles II is wearing in a portrait, and made suitably big to go over my wig.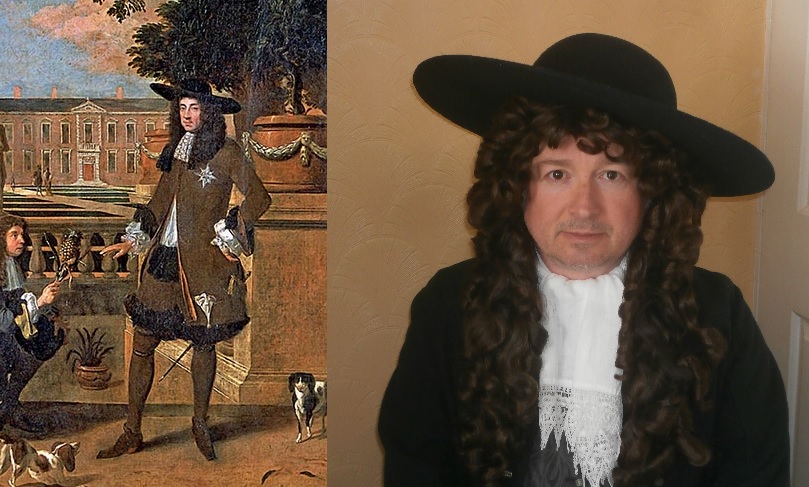 I have also been very busy making a new coat for Nevison the highwayman, which I finished only last week. It has 51 buttons (49 real buttonholes plus 12 fake buttonholes on the cuffs, all handstitched) and is made of woollen cloth, linen lining, linen thread and pewter buttons.
I know a tailor would work much quicker than me, but I have to go at a really steady pace to avoid disasters. This took me three weeks to make. I made my usual mistake of cutting one panel out the wrong way around – no matter how hard I tried not to do so this time – but I had bought enough woollen cloth to cover this now predictable error. I dreaded the thought of messing up just one button hole. In the end only one was odd, being slightly longer than the others, which no-one will notice. I am not even sure I can find it myself.
I went for darkest blue rather than the somewhat less historically accurate black (a very expensive dye which would fade easily when worn outside often). I (and Nevison) need this new one as the one I made 20 years ago seems to have mysteriously shrunk on me. I guess all the pies, puddings and pasties Nevison's been enjoying have had their effect! Oh, and I tore it on a pistol, as one does! A 'gentleman of the road' should look wealthy. What's the point of being a highwayman if one cannot follow the fashion?
Here you can see it front and back. It is quite heavy!
I am quite proud of the button holes, enough to risk showing a close up – and I did pick at random instead of looking for the best one!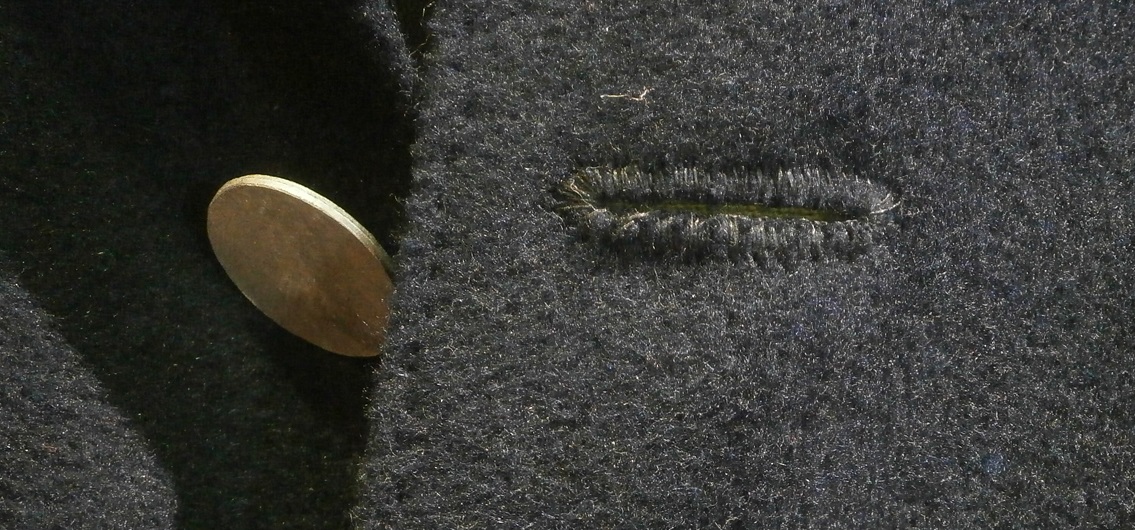 Now that 'things' are returning to normality, perhaps you would like a visit from Sir William Petty (Great Fire of London and the Great Plague of 1665), or John Nevison the highwayman, or any of my characters? If so, please have a look at the variety I can offer on my page of Characters and be in touch!