After a January visit as Captain Burwash the pirate to Marsden Infants, I received a nice e-mail comment from student teacher Jonathan Atkins, saying: "Just wanted to drop you a note and say you were awesome today. The kids proper loved it, as did I!"
Although I did not forget this comment, I have a habit of not updating my website 'comments' section, mainly because I am too busy with all the day to day things. This time, however, another comment came in recently about the same visit, but through a very different source. When teacher Sarah Steele from Stalybridge wrote to book me as Captain Burwash (in a few weeks time), she explained how she had heard about me: "My little girl saw you at Marsden Infants and hasn't stopped talking about it."
It was such a lovely coincidence – two comments about the same day but from such very different sources – I thought I ought to make a news story out of it (another thing I have a habit of doing only rarely). And I have!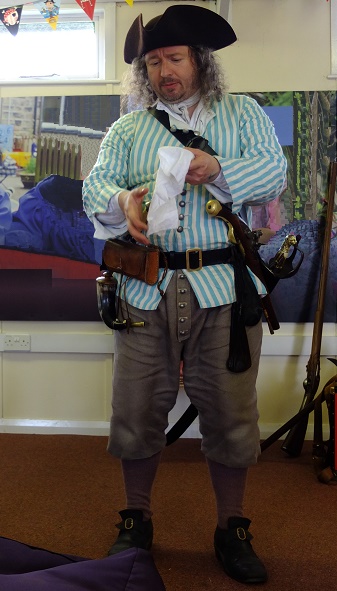 (Photo from the Yorkshire Show last summer, given to me by a member of the public.)
If you want to know more about Captain Burwash, please click here.