I am about to begin a run of five fully booked weeks. That means visiting 25 different schools all over Yorkshire and beyond, as six different characters. Still, that hasn't stopped me visiting the past during the last two weekends too.
Last weekend I was back in 1647 being a New Model Army soldier in Hampton Court Palace guarding King Charles – as in making sure he didn't escape.
Here I am firing my musket as part of our drill session. I reckon the photographer must have the fastest finger in the world to catch this particular moment! (Thanks John Beardsworth – see https://www.facebook.com/john.beardsworth.56)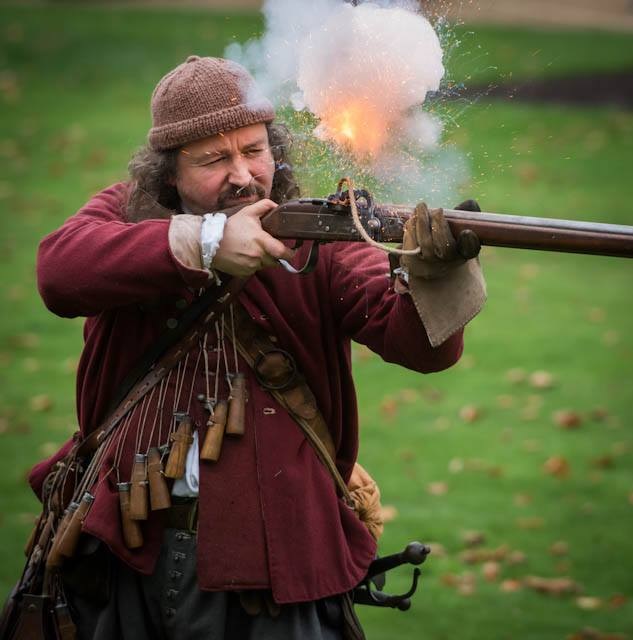 And here I am reading the Soldiers' Catechism to enlighten my comrades as to why they are fighting, what makes them good soldiers and how they can be more godly. (It made a change from complaining about arrears of pay!)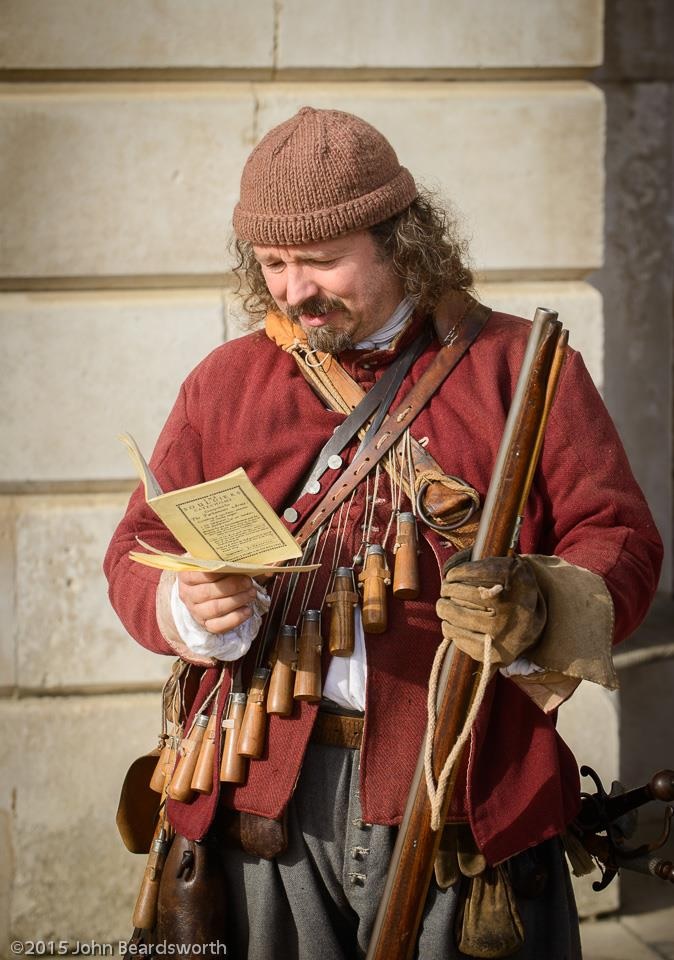 Then this weekend, today in fact, I went back a little further into the past to 1605, becoming Guy Fawkes at Sandal Castle, explaining all the details of our very carefully worked out and – hopefully – fool-proof plot to rid England of the Scottish tyrant King James and put the world right again.

It was a great chance to practise how exactly to describe all thirteen plotters and a plan involving everything from gunpowder to galloping horses, kidnapping princesses and inviting Spanish soldiers to come to English Catholics' assistance. The crowd seemed to enjoy all the grisly bits too! (It was a Halloween event so my descriptions seemed entirely appropriate!)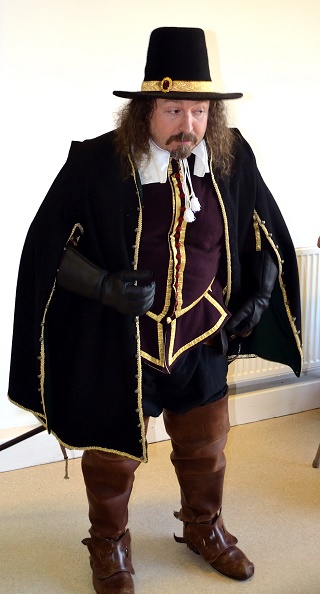 Now all I have to do is keep my voice working until December. Oh, and remember all about the Gunpowder Plot, the Civil War, Drake's Circumnavigation of the globe, the Great Fire of London and every pirate from Morgan to Blackbeard, and more besides.
I still have a couple of days available in December, and loads up for grabs in 2016. To see which of my characters you might like to visit your school, please take a look at my page of Characters. That page includes links to describe each character in more detail. I hope to hear from you.