I never would have thought it possible but, after decades of trying, I have finally made it onto a tin of biscuits.
Now I must agonise over whether to give the biscuits as a gift, or just to sit and stare at them in wonder at the dizzy heights of success. Mind you, it's Colonel Sir John Mallory who has gained the fame, I suppose, not me!
My first weekend at the castle was as the Highwayman John Nevison. My favourite picture from that weekend is the one below which captures the moment Nevison realised he was carousing with two magistrates!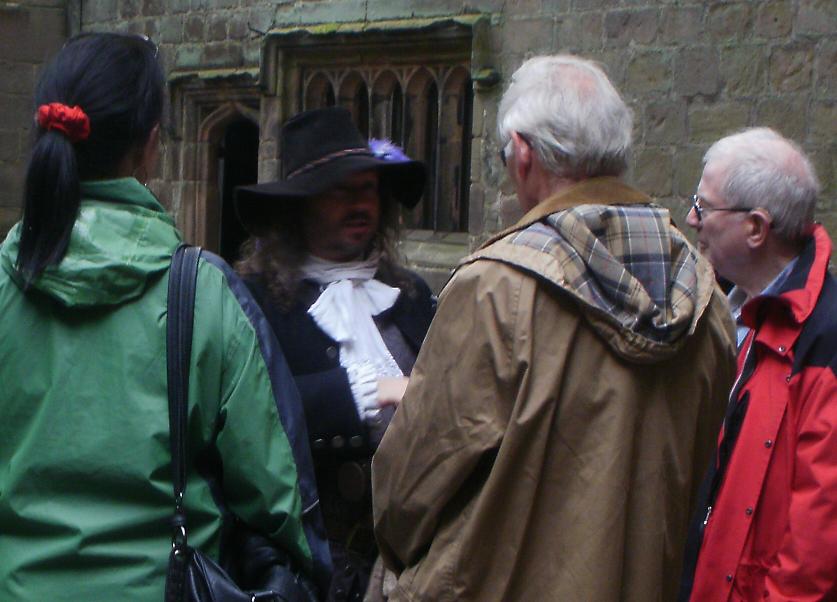 I had a wonderful time at Skipton Castle this August again. Thank you to the staff for their assistance, and congratulations to Sebastian and his new wife on their marriage.
Now I am looking forward to another term of school visits, starting this week with a trip out to Scunthorpe for Sir William Petty.
Click on the following links to find out more about the Civil War Castle Governor, Nevison the Highwayman and Sir William Petty and the Great Fire of London.