A couple of weeks ago John Nevison the highwayman visited the new starters' literacy summer school at Andrew Marvell Business and Enterprise College in Hull. He reckoned it was the biggest place he has ever hidden in, though not quite as fortified as Skipton Castle where he hid this last weekend.
Not only was he kept safely concealed from the constables and watchmen who were hunting for him, he had a fantastic time. He described exactly how he went about robbing folk in a most courteous manner…
… showed the things he was carrying …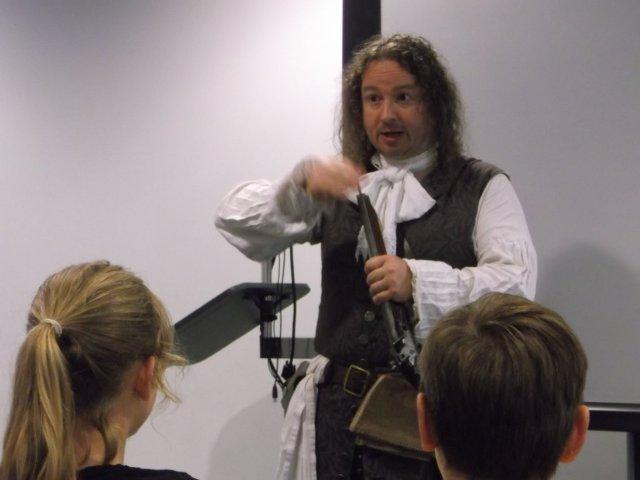 … told a tale or two about his adventures …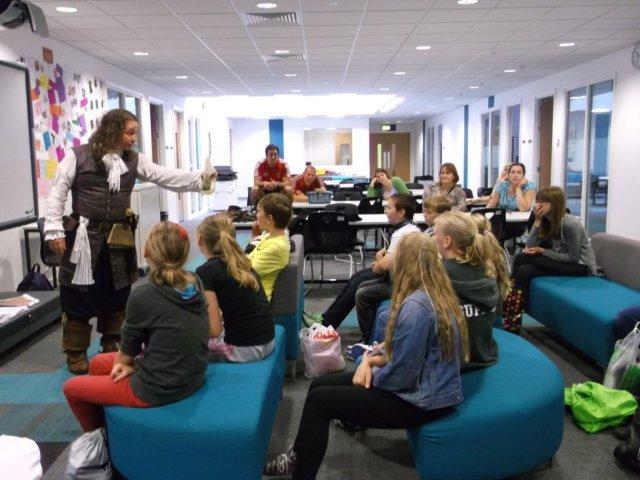 … and listened to the children's corrected accounts of his stories.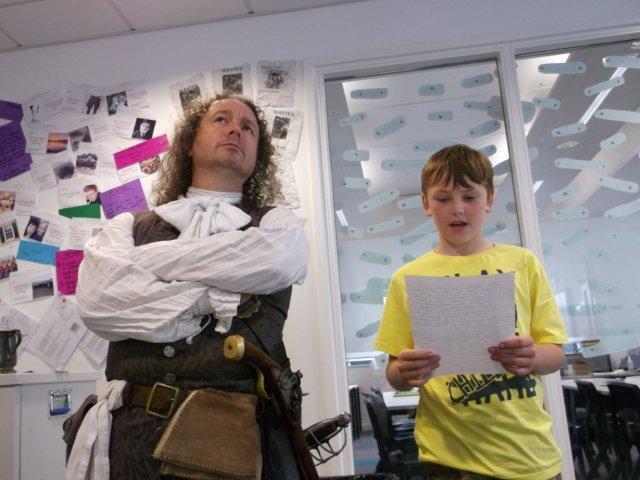 Of course the children wrote down what really happened and not the lies printed about Nevison. They put all the best bits back into the stories, made the ballad a song he would be proud of and wrote several stern letters of complaint to the London Gazette concerning the recently published wanted notice. They even kindly offered to fashion up some wanted posters in which he did not look like himself, thus confusing the lawmen now trying to find him.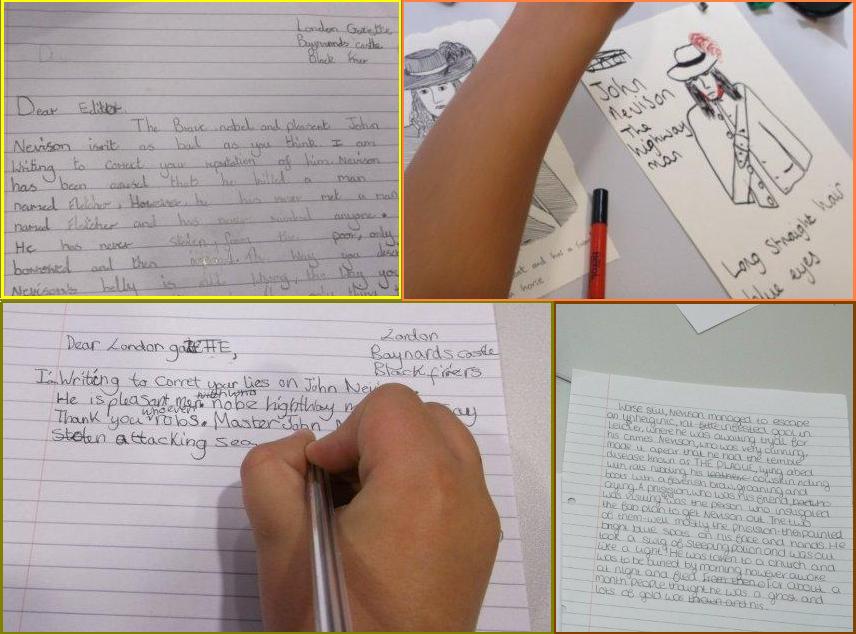 The children worked hard and enthusiastically and proved themselves to be real scholars. Nevison even began to wish he had stayed at school and not run away at such a young and tender age.
Never one to miss a chance for a game of cards or dice, Nevison even took the opportunity, whilst the children worked upon their labours, to play a round or two with them a group at a time. He reassured the teachers that they would not gamble, for he would not want to lead them astray.
All in all a fine afternoon with some great children at Andrew Marvell Business and Enterprise College. And best of all, the children really enjoyed having him there.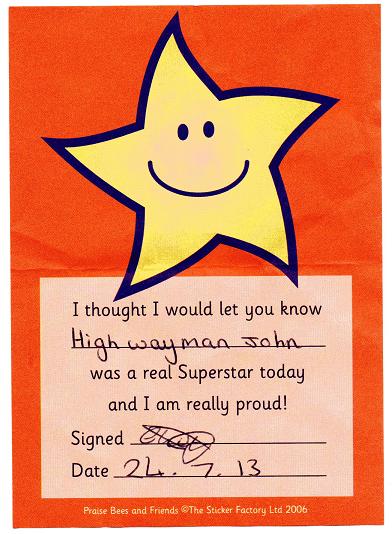 Please click here to find out more about the famous highwayman John Nevison.
* Permission was obtained from the school to use the pictures including children above.