I have just returned from the Seventeenth Century Life and Times event at Tutbury Castle in Staffordshire. There I played Lieutenant Colonel Peter Kniverton, the governor, defending the castle against the soldiers of Sir William Brereton, rebellious roundheads all.
It went well, apart from a certain duel. I was catching my breath just after we had been hard pressed by an assault …
… when I noticed one fellow, Captain Henry Vernon, heading my way with evil intent. Being of considerably more experience with a blade than me (not exactly a rare occurrence) he had cut me before I could defend myself. I stumbled back away from him …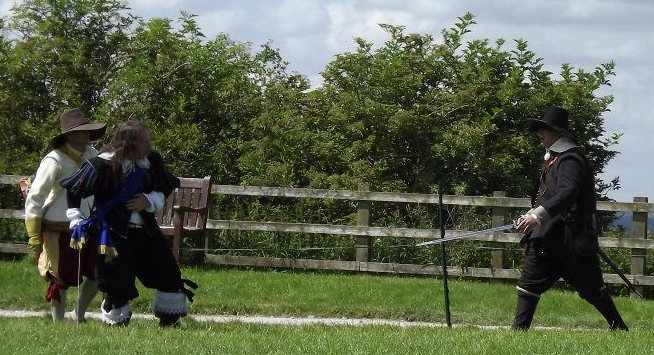 And luckily a stout sergeant was close at hand to ward the fellow off before he could come at me again …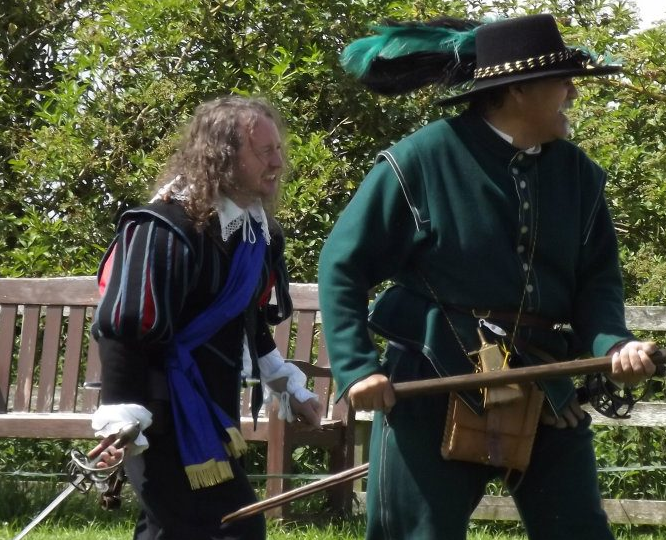 I am now recovered with little more than my pride hurt, and ready to go and defend Skipton Castle this weekend. This time I shall have my musket with me so hopefully I can deal with the foe before he get's so close!
School holidays can't half be dangerous, you know.
Click on this link to find out more about my Castle Governor character.