Captain Burwash is a brave fellow indeed, who never baulks at a challenge no matter how fearsome the foe. Recently he has been traveling the length and breadth of the kingdom looking for scholars to help him prepare for his next cruise (there's a LOT of typpling houses and ordinaries in Hull, which means he needs a big pile of advertisements if he is to put one on every door). He can't help but tell stories and answer questions – he's a talkative sort of man – but occasionally he falls into dispute, which can lead to trouble. Here you can see he may have bitten off more than he can chew, for this particular disputant had an unnervingly confident swagger and bold demeanour …
Luckily for both the bullets missed their mark and the matter was resolved without any rancour. They parted friends and Captain Burwash went back to telling his tales of piratical deeds.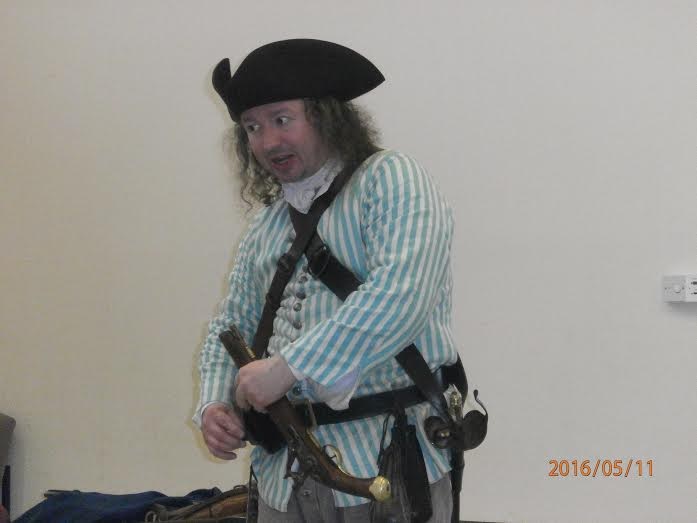 The pictures come from a lovely day last week. The children learned about all sorts of things, from pistols and cutlasses, to tricornes and cartouches, from Blackbeard and Anne Bonny to sloops and salmagundi.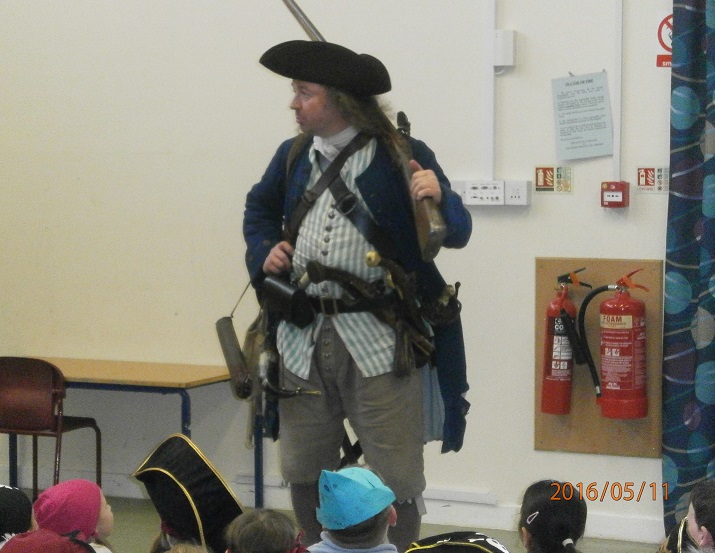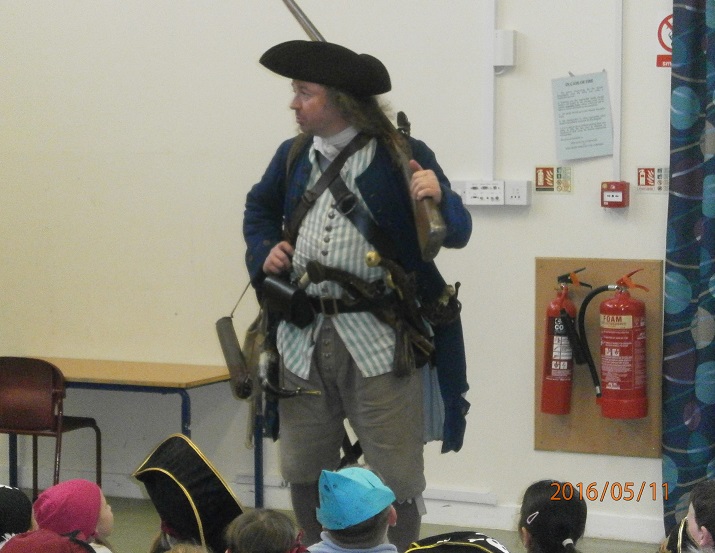 As for what 'vapouring' is – the captain could tell you!
If you want to know more about Captain Burwash, please click here. And if you want him to visit your school, please get in touch.