Here I present a medley of miniatures painted by the artistic children of Asquith Primary School. The good captain Eynos posed for them as they sketched with (what he presumed was) their silver point, lead and wad. Afterwards several children insisted he take their portraits away with him, which he was very happy to do.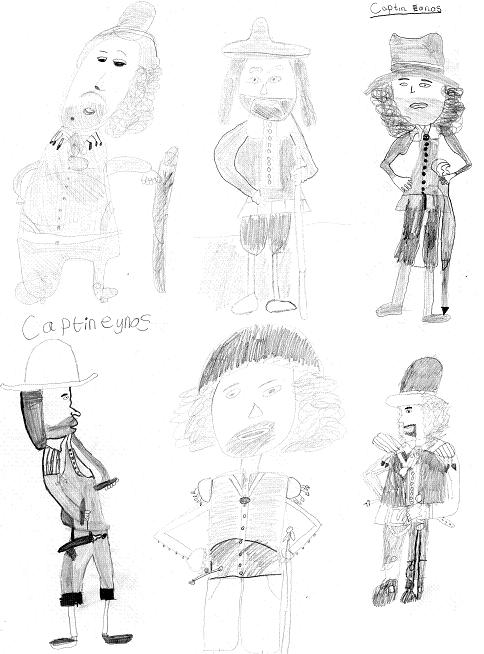 Click here to find out more about Captain Eynos.
On the topic of portraits, I recently found one of John Nevison the highwayman that was drawn a good few years ago. For a start, its at least four years since Nevison  wore a blue waistcoat, which means the artist is probably a good foot taller by now.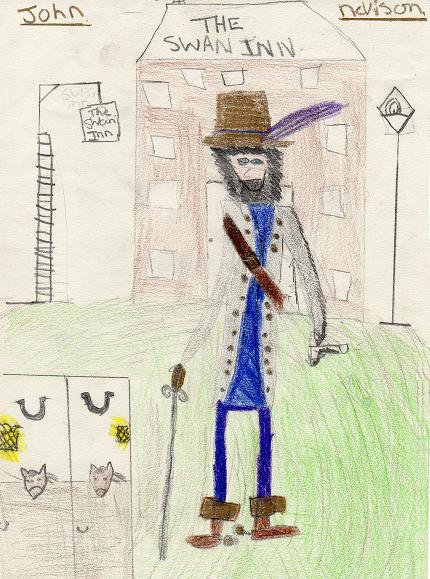 I love the little insert of the stable stalls with two horses peering over the doors, with lanterns and horseshoes hanging behind. I wonder which one is Nutmeg.
Click here to find out more about the famous highwayman John Nevison.