I am just back from a fantastic weekend at the huge multi-period reenactment event at Kelmarsh Hall where I played the role of a blue bonneted Scots covenanter.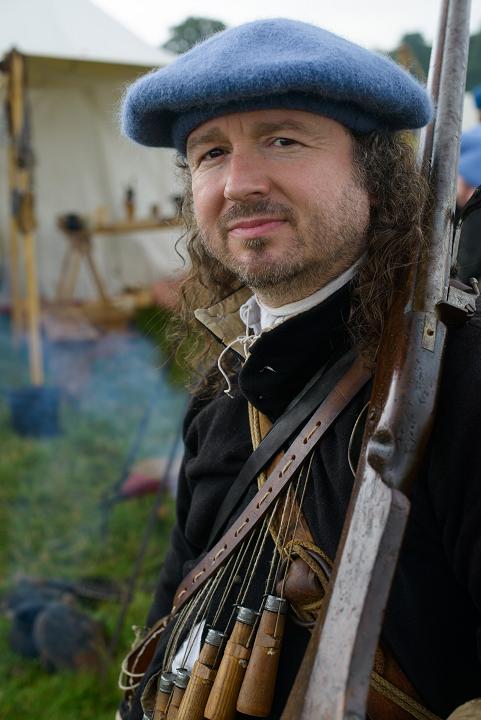 It was very strange seeing my normally red-coated regiment (Tower Hamlets Trayned Band) wearing grey coats and blue bonnets, like my eyes were playing tricks on me. Not so funny was the rain on Saturday – keeping a matchlock musket in working order in the pouring rain is no easy feat. Sunday's sun made up for the day before, and my barrel became scalding hot after firing more than a dozen shots in quick succession.
I have already taken some (local history) civil war school bookings for Autumn term, and will soon be fighting again at Skipton Castle in August.
Click on these links to find out more about my civil war characters, the Civil War Castle Governor and Civil War musketeer.